Tungsten has the highest boiling point among all metal elements due to its extremely high stability. But there are various answers about the boiling point of tungsten on the Internet, such as
ITIA's web: 5700 ± 200 ° C,
Wikipedia:5,930 °C(10,706 °F; 6,203 K),
Baidu Encyclopedia: 5660 ℃,
US Life Sciences' Web:5555 ° C (10030 ° f),
There are several data with large differences. It should be because such a high boiling point is difficult to achieve its boiling state under the existing conditions. Even for tungsten in boiling state, it is difficult to maintain for a certain time and enough to obtain accurate measurement with appropriate tools. Therefore, theoretical calculation and estimation may be one of the reasons for the difference in data.
China Tungsten Online believes that the most rigorous answer should be: the boiling point of tungsten is 5973 ± 200 ° C. The data comes from "Tungsten Molybdenum Materials Processing and Metallurgy"published by the Metallurgical Industry Press, as well as China Tungsten Industry , a series of nonferrous metals books organized and compiled by the Expert Committee of China Nonferrous Metals Industry Association.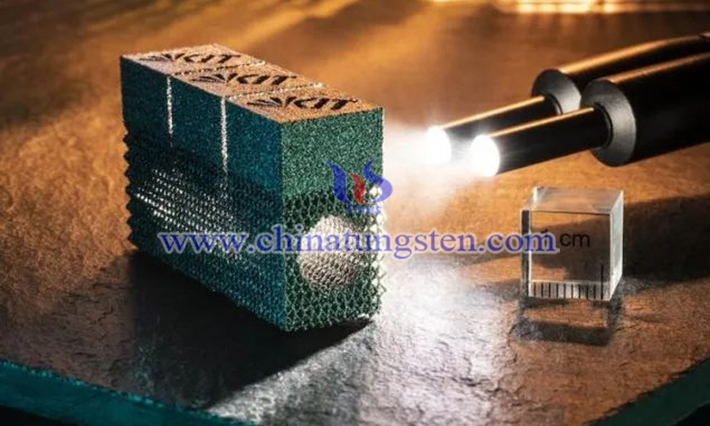 Researchers at Karlsruhe Institute of Technology (KIT) in Germany produced tungsten parts by Electron Beam Melting (EBM) additive manufacturing technology and 3D printing technology.
Chinatungsten Online is the professional designer & producer of Tungsten and Molybdenum Whether standard or customized. Tell us what you need, and we guarantee to deliver high-quality products and services in time. Any inquires or more details, please visit h5.chinatungsten.com or contact by email: sales@chinatungsten.com.