Tungsten cemented carbide nozzle is basically a non-standard product. There are many sizes and specifications of nozzles. In the decades of history of China Tungsten Online, the specifications required by each customer in different periods are different. Most tungsten cemented carbide nozzles should be customized according to the customer's drawings, applications, products to be processed and properties required.
If you are interested in the design, products and services of our tungsten cemented carbide nozzles, please contact us directly and send us the drawings and all required data. We promise you the best service and product quality in the shortest delivery time. Please call us now 0086 592 512 9595. For more details, may visit our web site.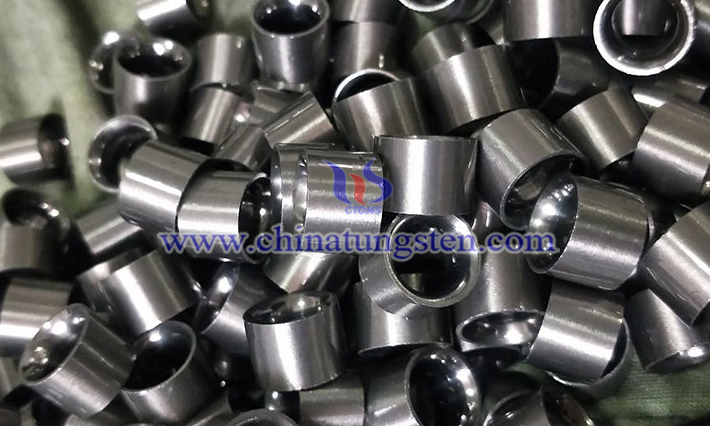 Tungsten Cemented Carbide Thread Passing Nozzle (Tungsten Cemented Carbide Wire Nozzle, Tungsten Cemented Carbide wire die)
Chinatungsten Online is the professional designer & producer of Tungsten and Molybdenum whether standard or customized. Tell us what you need, and we guarantee to deliver high-quality products and services in time. Any inquires or more details, please visit h5.chinatungsten.com or contact by email: sales@chinatungsten.com.